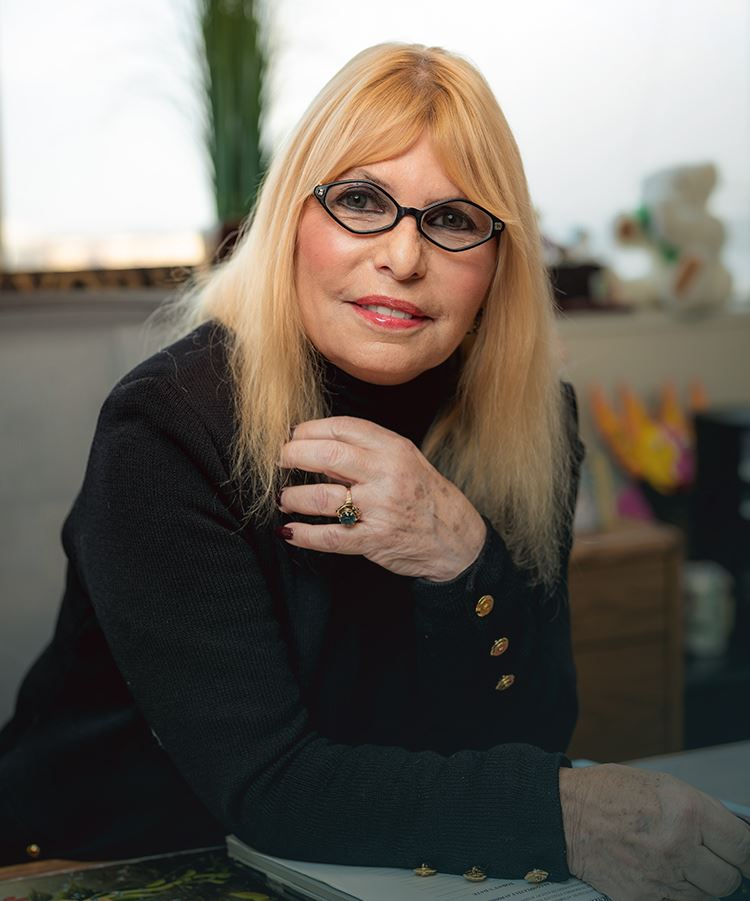 Dedicated Schaumburg Family Law Attorney
The Law Firm of Caryl Jacobs Gabe, Ltd. Can Protect Your Interests
When facing a divorce or a serious family law issue, it can be difficult to know where to turn and who to trust with legal representation. At the Law Firm of Caryl Jacobs Gabe, Ltd., we understand that our clients are not just looking for efficiency and effectiveness from their legal counsel, they're looking for an advocate that understands the sensitive nature of their case. Our experienced Schaumburg family lawyer has been serving the individuals, couples, and families of our community for almost 40 years in this practice area. She well-versed in protecting the rights and interests of our clients and ensuring that their needs and goals are recognized before the law.
Want to learn more about how our firm can assist you with your family law case in Schaumburg, IL? Contact us at (847) 278-2851 today.
Why Experience Matters
Some firms truly narrow the scope of what kind of family law and divorce cases they will take on. Many tend to favor divorce cases they know will become lengthy (and profitable), while others simply do not have the familiarity with other legal matters to properly represent a client.
At the Law Firm of Caryl Jacobs Gabe, Ltd., this is not the case. Attorney Caryl Jacobs Gabe's formidable experience in the family law practice area allows our firm to take on an array of different cases and confidently pursue legal solutions on our clients' behalf.
Our Schaumburg family law firm is ready to handle matters involving:
No matter what circumstances your family law matter might entail, our Schaumburg divorce attorney has the experience to accurately assess your case. For a closer look at these matters and how our firm can work to favorably resolve them, visit our family law page.
Contact Our Schaumburg Divorce Lawyer Today
When clients choose our Schaumburg firm to represent their interests, they are placing their trust in proven and trusted advocate. Attorney Caryl Jacobs Gabe has been working for clients in this practice area since 1976. That uncommon experience has allowed her help countless Indiana families in need of guidance, counsel, and stability—and continue to do so. She has made it our firm's mission to assist individuals and families through their legal issues and allow them to move on with their lives with the closure and peace of mind they deserve.
Ready to start exploring your legal options? We are ready! Use our online form to request a free case evaluation with our Schaumburg family law attorney today.
Recent Reviews
Read What Past Clients Had to Say
Please read our reviews showcasing our clients' experience with our law firm. They demonstrate our commitment to provide high quality representation to our clients. We are dedicated to client feedback, we listen to our clients, and strive to provide the best service possible.
We appreciate our clients taking the time to share their experiences. If you have had a positive experience working with our firm, we invite you to leave us a review online.
"Caryl Jacobs Gabe saved my life!!!! Beyond grateful!!"

- Christine

"She has always shown the utmost respect and professionalism."

- S.K.

"It's nice going into the court room knowing that your lawyer is 3 steps ahead of the competition!"

- M.R.

"Their professionalism was second to none."

- J.E.

"I have recommended my family to her over the years and their experiences have been wonderful as well."

- R.M.

"She fought for me and I would recommend her to anyone who is looking for the best."

- Laurie Faye

"I highly recommend her if you are going through a divorce. She is an expert and extremely professional!!!"

- B.A

"I wouldn't have made it through without their assistance."

- B.G.
Contact Us Today!
Our Team Can Assist With Your Legal Matter
We offer flexible appointment availability & 24-hour call answering service.