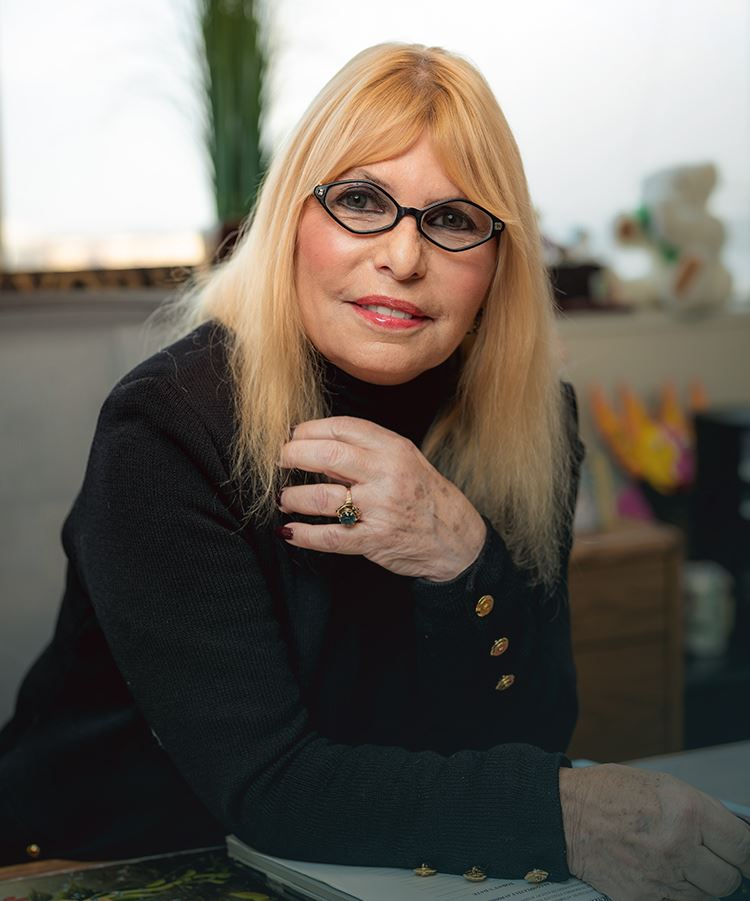 Cook County Divorce Lawyer
Providing Family Law Services Since 1976
There are many emotional challenges, legal nuances, and unexpected contingencies associated with any divorce or family law case. When you're facing a critical legal situation that impacts the future of your family, you likely have a myriad of questions and concerns that deserve to be properly acknowledged and assessed.
At the Law Firm of Caryl Jacobs Gabe, Ltd., our Cook County family law lawyers provide our clients with insightful and compassionate guidance, customized legal services, and trial-tested representation that few family law firms can match.
Call Our Divorce Lawyer in Cook County, IL
What Makes the Law Firm of Caryl Jacobs Gabe, Ltd. Different?
At Law Firm of Caryl Jacobs Gabe, Ltd., our Illinois legal team is devoted to helping individuals, couples, and families meet their legal goals. We understand that the outcome of a case can irreparably impact your personal relationships and damage your financial stability.
To avoid this scenario, Attorney Caryl Jacobs Gabe will take time to truly understand your individual needs and family dynamics. With this information, our lead Cook County family law attorney can personally tailor a case strategy that protects your family and your interests throughout the duration of your legal journey. By utilizing innovative negotiation and litigation techniques, we can achieve a positive case outcome that prepares you for the next chapter of your life.
Our Comprehensive Legal Services in Cook County
If you're planning to file for divorce or need to modify a court order, rely on the Law Firm of Caryl Jacobs Gabe, Ltd. Our Cook County divorce attorney can help you make informed decisions regarding asset division, debt allocation, child custody, and financial support options. With our guidance, you can avoid a costly divorce case or an unfair settlement agreement.
We Provide Representation for a Variety of Family Law Cases in Cook County, Including:
---
Divorce
High net-worth divorce
Mediation
Alimony
Child custody
Child support
Fathers' rights
Mothers' rights
Paternity
Prenuptial agreements
The Importance of Qualified Legal Representation
Without effective legal representation, you may be awarded a case result or divorce settlement agreement that doesn't reflect your personal, legal, or financial needs. Fortunately, our Cook County divorce lawyer, Caryl Jacobs Gabe, has over four decades of legal experience and can effectively represent your case.
Why Choose the Law Firm of Caryl Jacobs Gabe, Ltd.?
---
Nearly four decades of family law experience
Knowledgeable about local family courts and judges
24/7 access to your attorney
40 Years of trial experience
A proven track record of successful case resolutions
Customized case strategies based on our clients' unique legal goals
Trustworthy and attentive representation
Free initial consultations
Whether you're interested in drafting a prenuptial agreement or need an experienced litigator to manage your high-conflict divorce case, our Cook County legal team has the skills and resources to help you achieve your legal objectives.
Explore Your Legal Options with an Experienced Cook County Family Law Attorney Today
Contact the Cook County divorce attorney and family law team at the Law Firm of Caryl Jacobs Gabe, Ltd. If you require legal representation for a divorce or family law matter. During your free consultation, we can examine your situation and thoroughly explore your legal options.
We understand how much is at stake, and our legal team in Cook County is prepared to zealously negotiate or litigate on your behalf to help you achieve your legal objectives.
Contact the Law Firm of Caryl Jacobs Gabe, Ltd. at (847) 278-2851 to schedule a free consultation with our family lawyer in Cook County, IL.
Recent Reviews
Read What Past Clients Had to Say
Please read our reviews showcasing our clients' experience with our law firm. They demonstrate our commitment to provide high quality representation to our clients. We are dedicated to client feedback, we listen to our clients, and strive to provide the best service possible.
We appreciate our clients taking the time to share their experiences. If you have had a positive experience working with our firm, we invite you to leave us a review online.
"A true professional in every sense of the word."

- I.C.

"She has always shown the utmost respect and professionalism."

- S.K.

"Thank you for all you did for me during that difficult time."

- Michael Davis

"I am forever indebted to you for stepping in and taking my case."

- Dana R.

"Thank you for all that you did for me. It will not be forgotten."

- S.N.

"Caryl Jacobs Gabe saved my life!!!! Beyond grateful!!"

- Christine

"It's nice going into the court room knowing that your lawyer is 3 steps ahead of the competition!"

- M.R.

"I highly recommend her if you are going through a divorce. She is an expert and extremely professional!!!"

- B.A
Contact Us Today!
Our Team Can Assist With Your Legal Matter
We offer flexible appointment availability & 24-hour call answering service.