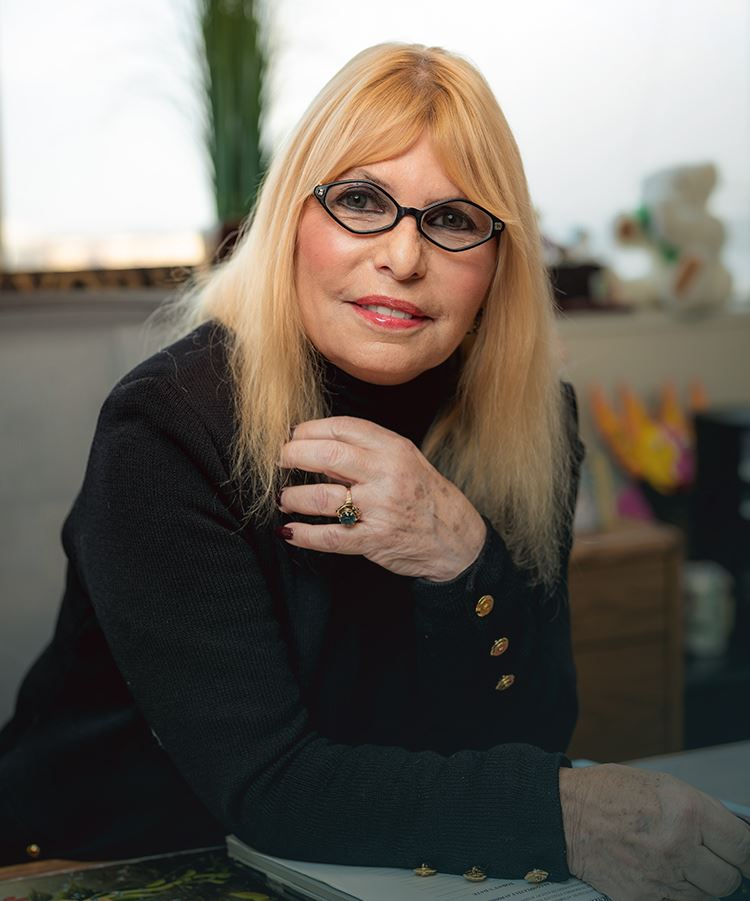 South Barrington Divorce Lawyer
Rely on Compassionate & Experienced Family Law Representation
When you're facing a serious family law matter, it's important to retain experienced and effective legal representation as soon as possible. After all, any legal situation that involves the future of your family is bound to be emotionally challenging, and the outcome of your case could impact your personal, legal, and financial circumstances for years to come.
At the Law Firm of Caryl Jacobs Gabe, Ltd., our South Barrington divorce attorney can effectively guide you through each step of your unique legal journey and even advocate for your best interests in court. We have been providing the residents of Illinois with informed legal counsel and innovative legal services for nearly four decades. No matter the simplicity or complexity of your case, you can trust our legal team to devote the full-extent of our skills and resources to pursuing your legal objectives.
Why choose the Law Firm of Caryl Jacobs Gabe, Ltd.?
Nearly four decades of family law experience
24/7 access to your attorney
40 Years of trial experience
Knowledgeable about local family courts and judges
A proven track record of successful case resolutions
Customized case strategies based on our clients' unique legal goals
Trustworthy and attentive representation
Free initial consultations
Call our South Barrington divorce lawyer at (847) 278-2851 to learn how our firm can assist you.
Retain Effective Legal Counsel
Attorney Caryl Jacobs Gabe has devoted her career to providing individuals, couples, and families with comprehensive legal services that successfully yield positive case outcomes, financial security, and peace of mind. We understand that each and every client that comes to us for assistance has unique family dynamics and personalized circumstances that need to be properly considered and assessed before the negotiation or litigation process can begin. For this reason, we take the time to truly understand your situation and your ultimate legal goals. You aren't just a case to us. Our goal as a firm is to protect your family and your interests by helping you avoid an expensive and drawn-out legal battle.
We can confidentially represent an array of family law cases, including:
By nature, family law is a highly sensitive and ever-evolving field of law that encompasses countless family and divorce-related issues. Whether you're interested in drafting a prenuptial agreement or need to defend your parental rights, our firm has the experience and resources to help you achieve your legal goals.
Schedule a Free Consultation Today
At the Law Firm of Caryl Jacobs Gabe, Ltd., we understand that your priority is to protect both your family and your quality of life. During your consultation, we can assess your needs, thoroughly explain your legal options, and help you make informed decisions about your future. To help you pursue your legal objectives, our skilled divorce and family lawyer in South Barrington can develop a personalized case strategy that is tailored specifically to your needs.
Contact the Law Firm of Caryl Jacobs Gabe, Ltd. at (847) 278-2851 to schedule a consultation.
Recent Reviews
Read What Past Clients Had to Say
Please read our reviews showcasing our clients' experience with our law firm. They demonstrate our commitment to provide high quality representation to our clients. We are dedicated to client feedback, we listen to our clients, and strive to provide the best service possible.
We appreciate our clients taking the time to share their experiences. If you have had a positive experience working with our firm, we invite you to leave us a review online.
"A true professional in every sense of the word."

- I.C.

"I highly recommend her if you are going through a divorce. She is an expert and extremely professional!!!"

- B.A

"It's nice going into the court room knowing that your lawyer is 3 steps ahead of the competition!"

- M.R.

"Thank you for all you did for me during that difficult time."

- Michael Davis

"Their professionalism was second to none."

- J.E.

"I have recommended my family to her over the years and their experiences have been wonderful as well."

- R.M.

"Caryl Jacobs Gabe saved my life!!!! Beyond grateful!!"

- Christine

"She fought for me and I would recommend her to anyone who is looking for the best."

- Laurie Faye
Contact Us Today!
Our Team Can Assist With Your Legal Matter
We offer flexible appointment availability & 24-hour call answering service.