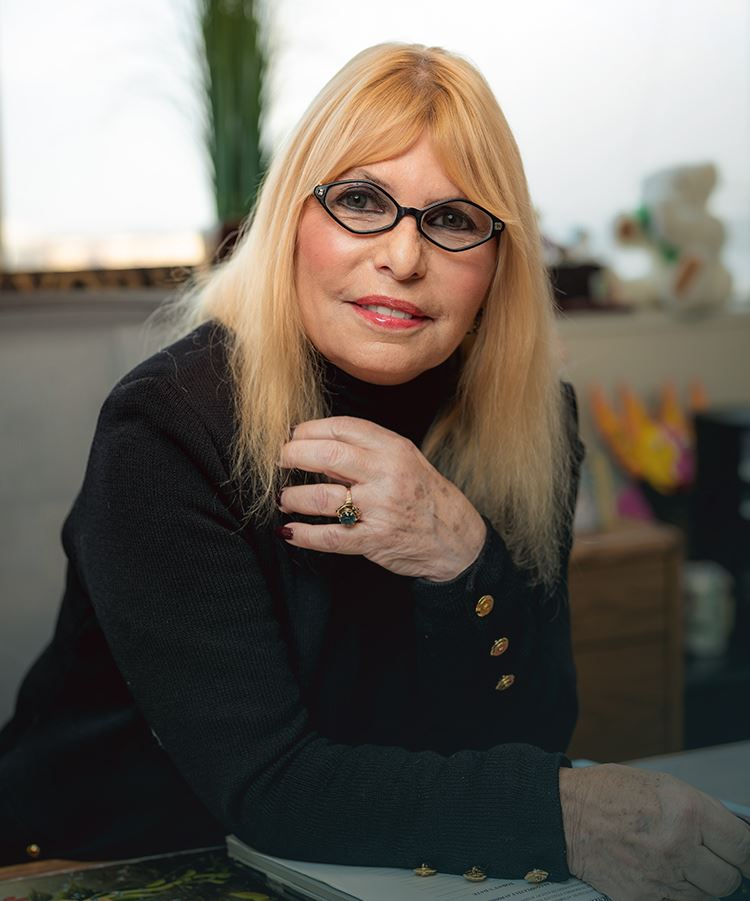 Deer Park Divorce Attorney
Proven Advocacy from Law Firm of Caryl Jacobs Gabe, Ltd.
No one gets married or starts a family anticipating future legal challenges. When they do occur, however, it is essential to retain proven and skilled legal representation to protect your rights, advocate for your best interests, and make your voice heard. At the Law Firm of Caryl Jacobs Gabe, Ltd., that's precisely the kind of legal representation our firm has offered for nearly four decades. Our trusted Deer Park divorce lawyer has built her reputation on unparalleled insight and effectiveness in this practice area and provided countless individuals, couples, and families not only comprehensive legal solutions, but peace of mind, as well.
Why do clients continue to choose the Law Firm of Caryl Jacobs Gabe, Ltd.?
More than 40 years of family law and divorce experience
Accessible one-on-one counsel tailored to each clients' needs and goals
A proven track record of satisfied and grateful clients
Free initial consultations
Learn more about how the Law Firm of Caryl Jacobs Gabe, Ltd. can assist you, call our family law attorney in Deer Park today at (847) 278-2851.
The Scope of Our Services
Some law firms tend to focus on protracted divorce cases and refuse to take on other family law matters that clients urgently need to be resolved. At the Law Firm of Caryl Jacobs Gabe, Ltd., Attorney Gabe's experience in this dynamic practice area allows our firm to confidently navigate an array of different divorce and family law cases.
Our Deer Park family law firm is ready to handle cases involving:
No matter legal matter or complication your family is facing, solutions can be possible. Call our firm today to start exploring your options—our divorce lawyer in Deer Park is ready to hear your story.
Dedicated Counsel from a Deer Park Family Lawyer
When it comes to other legal matters in other legal arenas, lawyers who simply provide capable, business-like counsel will suffice. At our firm, however, we understand the sensitive nature of family law and divorce and that our clients look to us not just for counsel and insight, but to protect the future of themselves and sometimes their children.
That is why we pride ourselves of compassionate and tirelessly vigilant advocacy for our Deer Park clients and their families. Clients that come to our firm can rest assured that their best interests and legal goals remain an absolute priority throughout the entire legal process.
Retain the legal prowess you and your family deserve. Use our online form today to request a free consultation with our Deer Park family law attorney to get started. Give us a call at (847) 278-2851 today.
Recent Reviews
Read What Past Clients Had to Say
Please read our reviews showcasing our clients' experience with our law firm. They demonstrate our commitment to provide high quality representation to our clients. We are dedicated to client feedback, we listen to our clients, and strive to provide the best service possible.
We appreciate our clients taking the time to share their experiences. If you have had a positive experience working with our firm, we invite you to leave us a review online.
"A true professional in every sense of the word."

- I.C.

"She has always shown the utmost respect and professionalism."

- S.K.

"She fought for me and I would recommend her to anyone who is looking for the best."

- Laurie Faye

"Caryl Jacobs Gabe saved my life!!!! Beyond grateful!!"

- Christine

"Thank you for all you did for me during that difficult time."

- Michael Davis

"I highly recommend her if you are going through a divorce. She is an expert and extremely professional!!!"

- B.A

"It's nice going into the court room knowing that your lawyer is 3 steps ahead of the competition!"

- M.R.

"I am forever indebted to you for stepping in and taking my case."

- Dana R.
Contact Us Today!
Our Team Can Assist With Your Legal Matter
We offer flexible appointment availability & 24-hour call answering service.