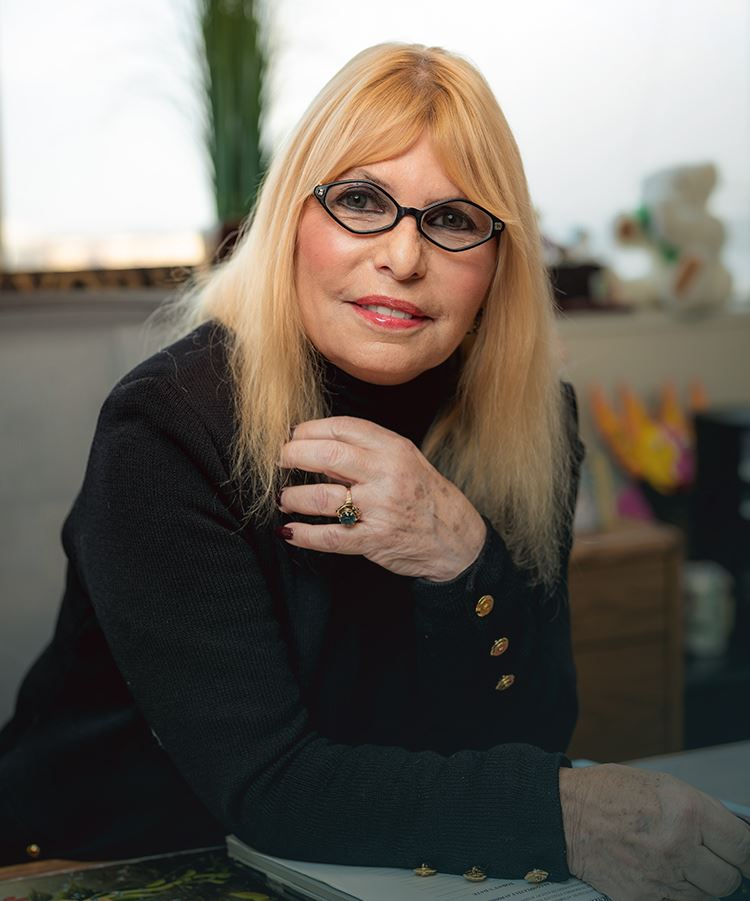 Proven Bloomingdale Divorce Attorney
Secure Peace of Mind with the Law Firm of Caryl Jacobs Gabe, Ltd.
When facing a divorce or a serious family law matter, clients don't always need "just a lawyer" for representation. In this area of the law, there are more than just bottom lines to think about: there are relationships to consider, the futures of any children involved to protect, and the ongoing well-being of an entire family to ensure. In these cases, clients may not need "just a lawyer"—they may need an advocate.
At the Law Firm of Caryl Jacobs Gabe, Ltd., our Bloomingdale divorce lawyer understand the high stakes involved in family law and divorce matters and what it means for clients and their children when their interests are spoken for and their goals are met. Attorney Caryl Jacobs Gabe has been advocating for individuals, couples, and families for more than 40 years and has consistently secured them swift and decisive legal solutions both in and outside the courtroom.
Do you need an advocate during this difficult time? Our compassionate Bloomingdale divorce lawyer is ready to hear your story. Call us today at (847) 278-2851!
Trust in Our Counsel
At our firm, we understand the clients may be overwhelmed with choices when it comes selecting counsel for their family law or divorce matter in Bloomingdale, IL. However, few firms can offer the formidable prowess in this dynamic practice area that Attorney Caryl Jacobs Gabe can.
What sets our Bloomingdale family law firm apart from the rest?
Nearly four decades of family law and divorce experience
Seasoned trial experience for when court is necessary
A dedicated and attentive one-on-one approach to client goals
24/7 direct access to counsel
Free, no obligation case evaluations to assess the client's case
"What options are right for me?"
It's normal for prospective clients to approach their selection of counsel without knowing how to actually proceed with their case. What goals should they pursue? Will court be necessary? Is divorce right for them? The truth of the matter is that every client's circumstances are unique and require a personalized approach from their Bloomingdale family law attorney.
At the Law Firm of Caryl Jacobs Gabe, Ltd., we pride ourselves on keeping our clients informed of their options. Whether their case involves a divorce, father's rights or paternity, or even a simple prenuptial agreement, our clients can count on comprehensive answers to their questions and concerns. Unlike other firms that try to steer their clients towards the most drastic (and expensive) options possible, our Bloomingdale family lawyer believes in providing solutions that best serve our clients and their families.
Do not face your family law or divorce matter without the proven, trusted counsel you and your family deserve. Use our online form to request a free case evaluation with our Bloomingdale family law attorney today.
Recent Reviews
Read What Past Clients Had to Say
Please read our reviews showcasing our clients' experience with our law firm. They demonstrate our commitment to provide high quality representation to our clients. We are dedicated to client feedback, we listen to our clients, and strive to provide the best service possible.
We appreciate our clients taking the time to share their experiences. If you have had a positive experience working with our firm, we invite you to leave us a review online.
"I have recommended my family to her over the years and their experiences have been wonderful as well."

- R.M.

"She fought for me and I would recommend her to anyone who is looking for the best."

- Laurie Faye

"I wouldn't have made it through without their assistance."

- B.G.

"I highly recommend her if you are going through a divorce. She is an expert and extremely professional!!!"

- B.A

"She has always shown the utmost respect and professionalism."

- S.K.

"I am forever indebted to you for stepping in and taking my case."

- Dana R.

"I will be recommending many more people to her. Thank you! Thank you! Thank you."

- E.B.

"Their professionalism was second to none."

- J.E.
Contact Us Today!
Our Team Can Assist With Your Legal Matter
We offer flexible appointment availability & 24-hour call answering service.